STORAGE ATTENTIONS OF EVA FILM 1EVA FILM should be stored in the place: ventilation, dry, clean.
2EVA FILM storage should avoid:
Sunlight
Heat source
Water or rain
Under heavy burden
3If you have big quantity of EVA Film in storage, put pallet under the
EVA Film to isolate the EVA FILM from the ground. And don't pile up
more than 3 three layers.
4If EVA Film in storage absorbed too high temperature heat, the EVA
Film may be adhesive to each other inside the rolls.
If EVA Film in storage absorbed too much moisture, the EVA Film may
turn to yellow and the adhesion is getting weak.
5EVA Film don't store together with the tinderbox, or inflammable to
explosive articles.
The left EVA Film should be packed up again to avoid pollution of EVA Film.
6When use EVA Film, following the principle: First in, First out.
7Don.t storage EVA Film for more than one year.
EVAFORCE® MENU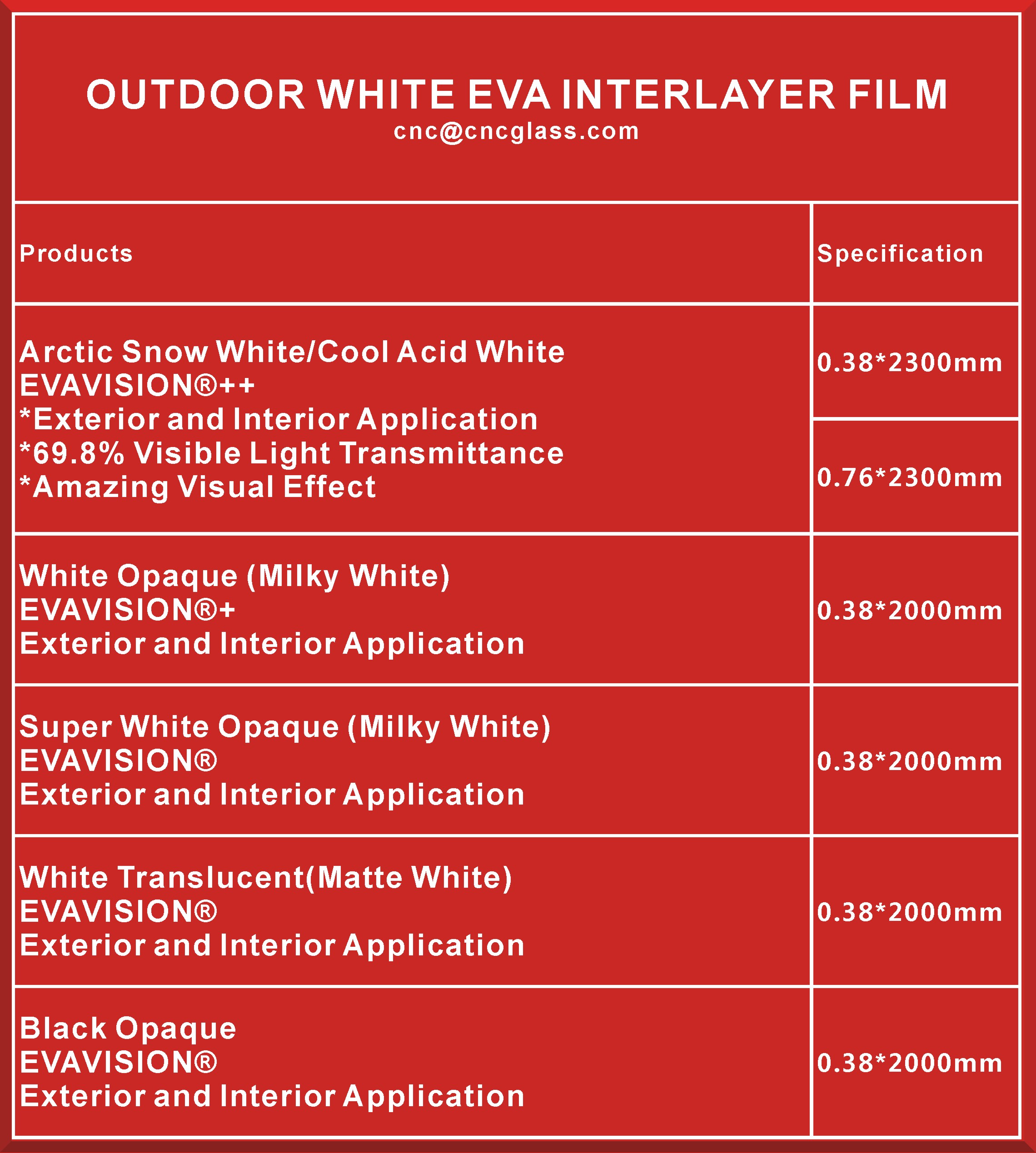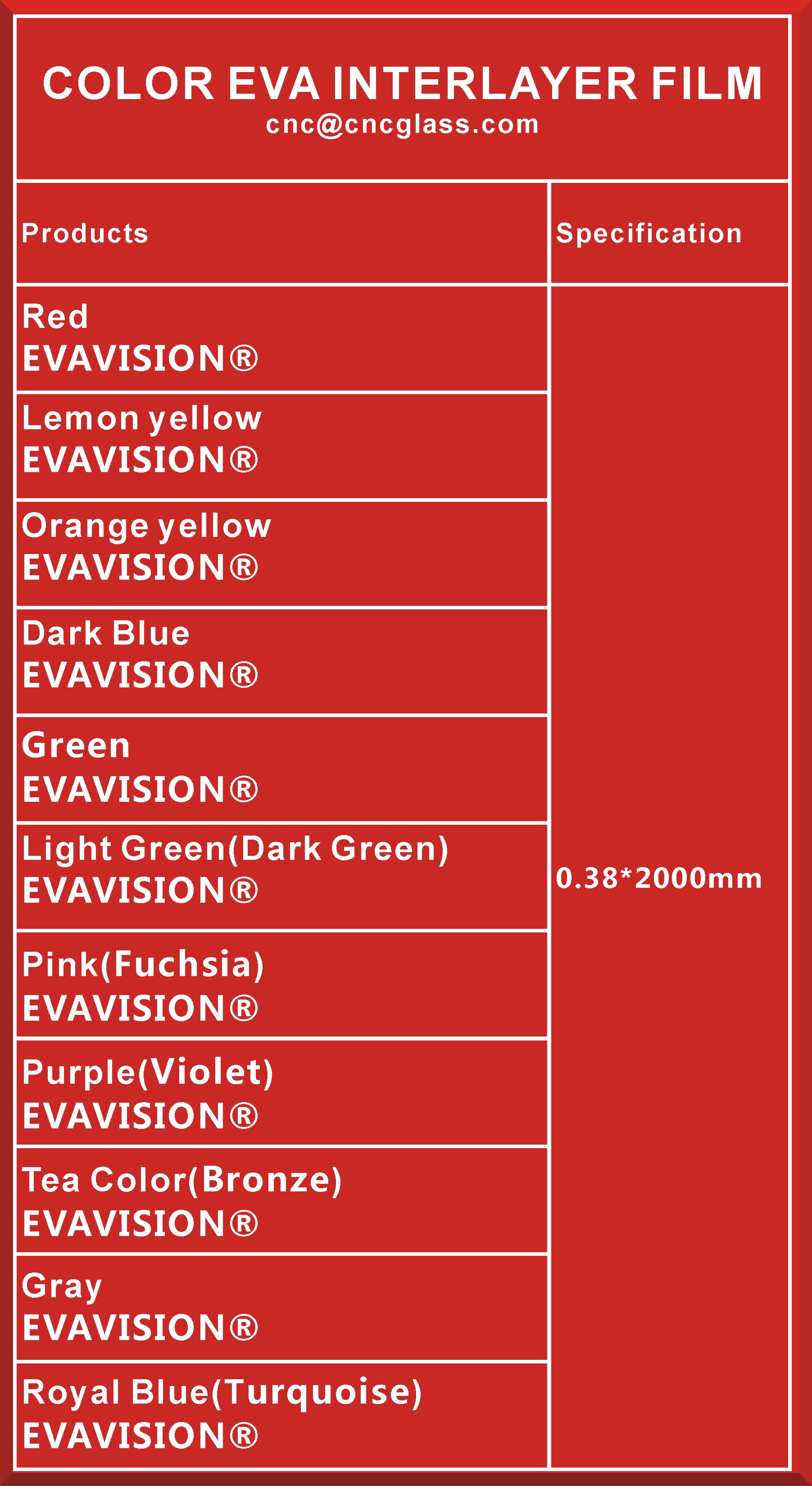 EVA Film for Laminated Glass