High temp masking tape:
Polyester film tape backing with silicone adhesive;
This tape has an extra strong polyester backing and
aggressive silicone adhesive ideal for masking
applications. Silicone adhesive allows for high
temperature resistance but still removes cleanly
with no residue. This tape is also excellent
choice for splicing silicone coated liners and papers.
Peter Lin,
cnc@cncGlass.com, cnc@cncEVA.com;
Whatsapp: 0086 15013829504;
WeChat: WeCan365;
EVAFORCE® MENU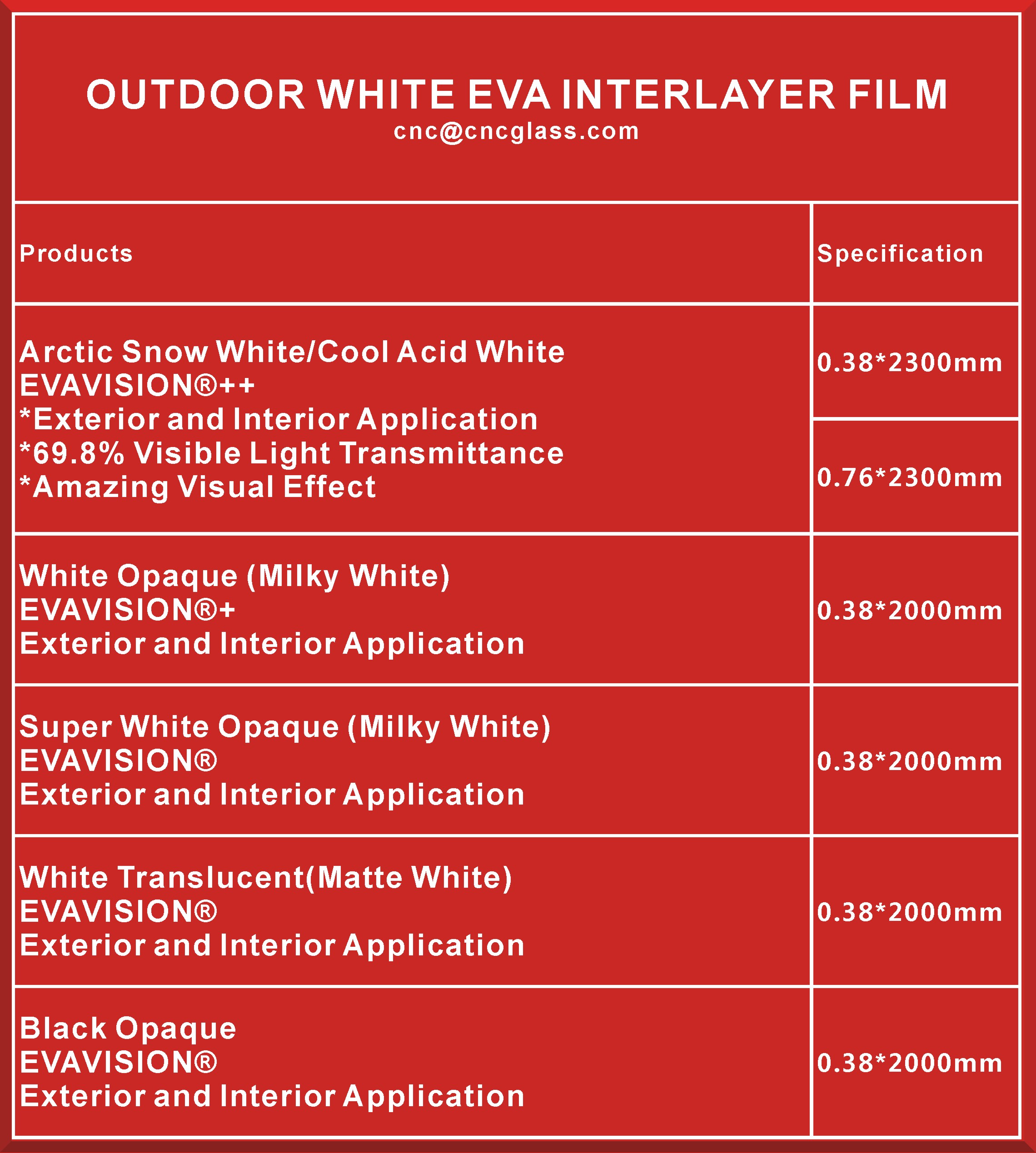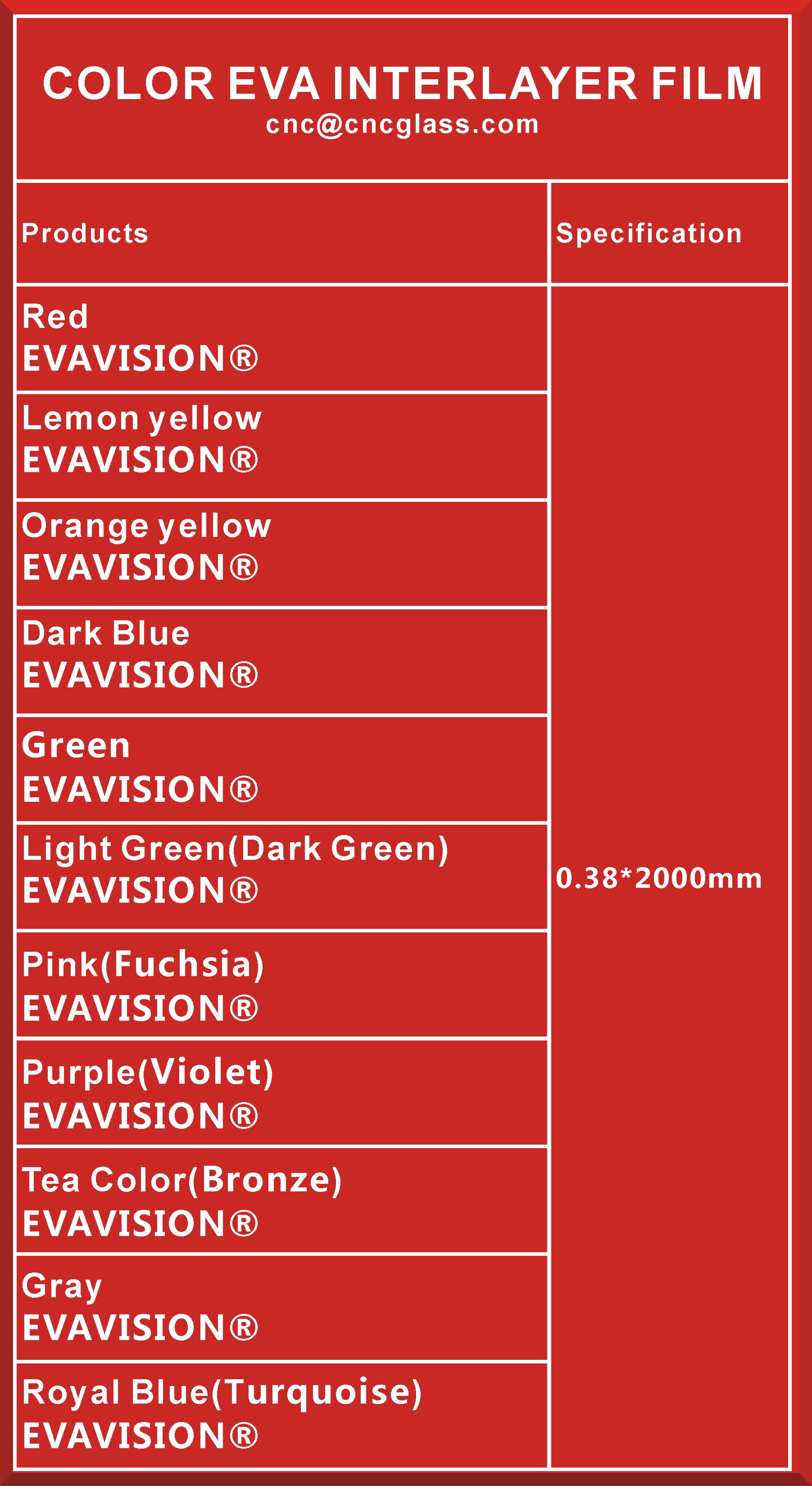 EVA Film for Laminated Glass