Bent/curved Laminated Glass
Bent/curved laminated glass is produced by permanently bonding two pieces of glass together with an interlayer. The interlayer acts to hold the glass together in the event of a breakage. Laminated bent/curved glass can be made up of any combination of glass types. Curved/bent laminated glass is custom made for each project and as such can be produced to meet a variety of designs; whether this is a complex bending with flat tangents or a straight forward cylindrical bending.
SaoSA technology mainly targets curved/bent laminated glass in 'Architectural applications' sector. It includes most internal and external applications of glass in a typical building and very often it is used by designers to form a feature or focal point.
Not just its practical use that we are highlighting, we also hope to reveal its aesthetic value as an important part of modern decorative and its use in artistic applications anywhere from wall murals to name plates.
Areas for application: shop windows, office partitions, overhead glazing in canopies or domes, security screens, balustrade panels, stair treads and floor panels and glass wall construction etc.
Contact Us
Welcome to SaoSA Support Team
We want you to know SaoSA Technolgy Co., Ltd. is a provider of world-class products at incredible prices.
We also want you to know that we take great pride in providing our customers with excellent customer service. Should you have any inquiry & comment on our products and service, we invite you to take advantage of one of the following several avenues we provide to get you the service you need.
SaoSA technology International Ltd.
Add: 20th Floor, International Building, Xiamen,China, 361004
Tel: +86.592 5046038 / 5045681/ 5045981
Fax: +86.592 5045680/ 3181630
Email: info@laminglass.com
SaoSA technology is proud to be one of the leading suppliers of architectural bent/curved and special laminated glass in China. We serve our customers flexibly and with high quality, according to their individual needs. We manufacture all bent/curved and special laminated glass with zero breakage prompt international delivery.
Combining decades of artisan craftsmanship with advancements in glass fabrication technology, SaoSA technology has established itself as the premier and the largest supplier of bent/curved and special glass in China, we have a strong confidence in providing laminated glass with excellent quality and competitive cost to our customers all over the world.
* 16,000 ㎡ production base, over 200 staffs and specializing in bent laminated glass since1999;
* Exports to more than 20 countries and contributes over a USD 3 millions market;
* First-class measurement accuracy and optical quality by innovative and versatile production;
* Fast turnarounds and prompt on zero breakage delivery policy;
SaoSA technology is the only company in Asia, who has passed Europe Standards with certifications and test reports. (EN 356, EN12600, EN ISO 12543-4 & EN 1063). We offer assistance with design solutions, technical support, and customer service support from price quotation to product delivery,presiding the designs of tomorrow, and shaping a new potential for glass applications.
You can have more about us by sending us your specific inquiry to info@laminglass.com or call us at +86- 592-5046038.
EVAFORCE® MENU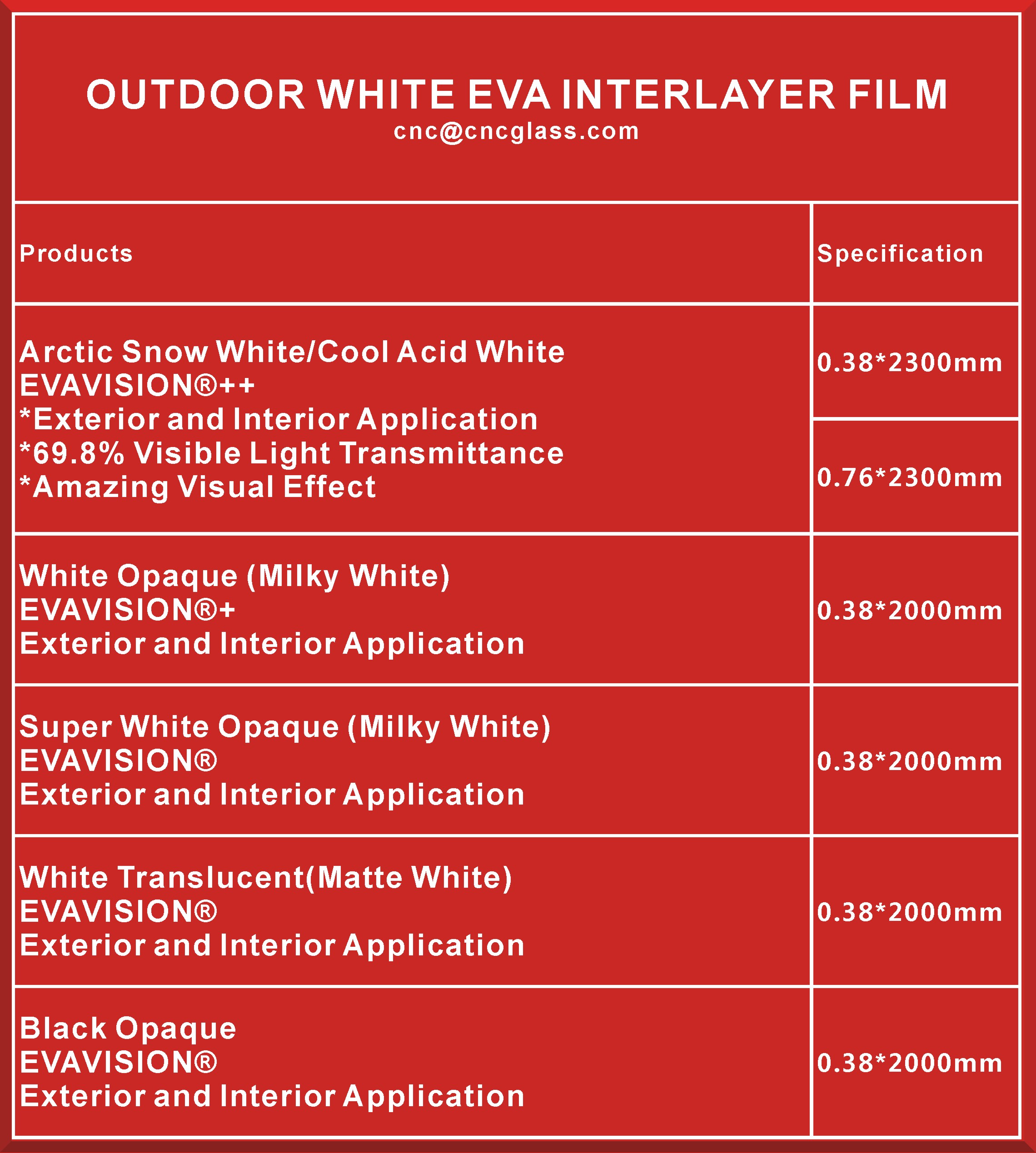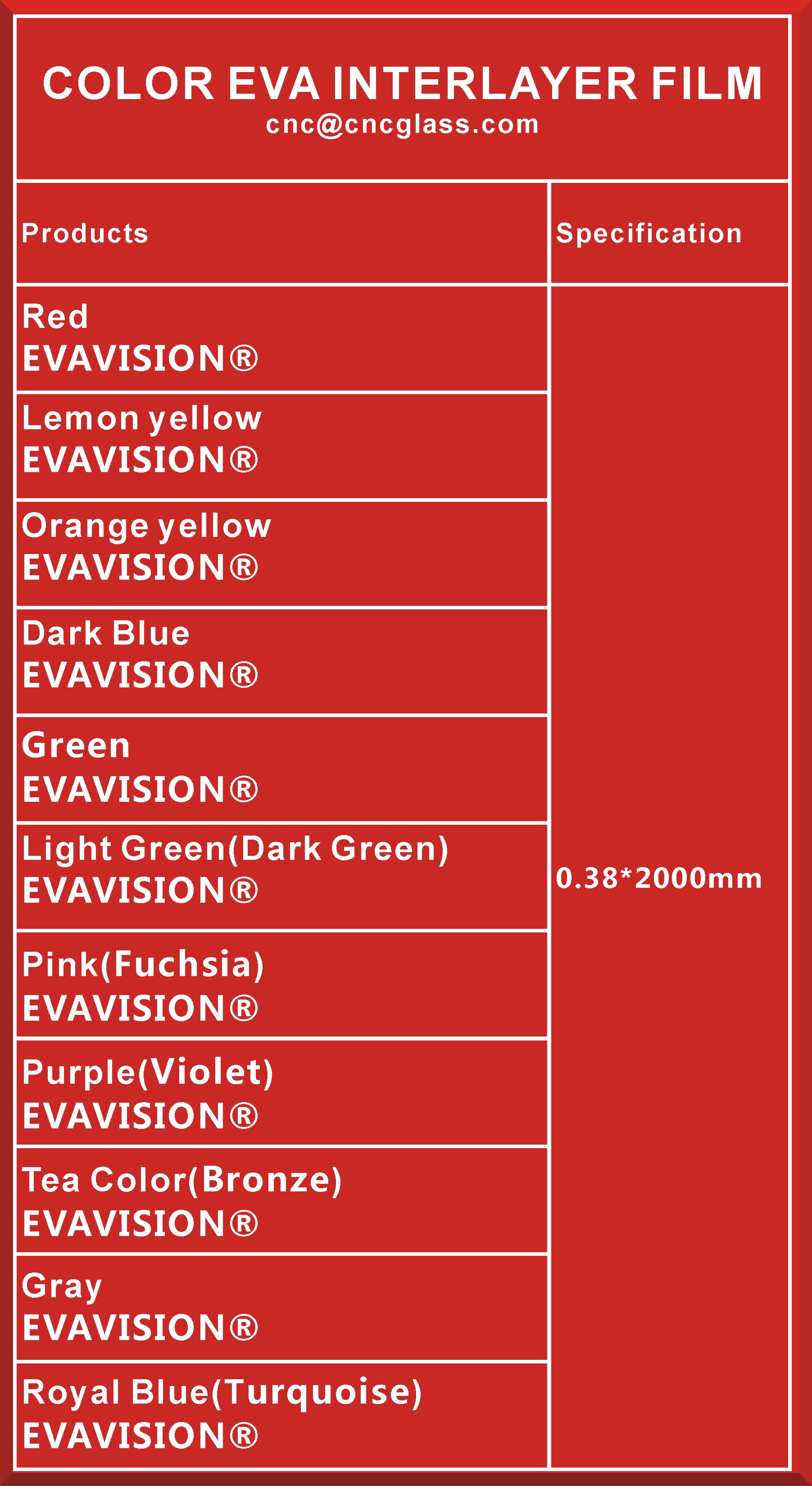 EVA Film for Laminated Glass