Howto Clean Glass Surface to Make EVA Interlayer Laminated Glass Successfully By Peter Shin
www.helloglass.com
1.
Important to Clean Glass Surface
It's very important to clean glass surface. If glass surface is not
clean enough, it may cause to bubbles and delamination of laminated
glass with Ethylene Vinyl Acetate EVA film. 2.
How to Clean Glass Surface (1)
Use clean water if the glass surface is not very contaminated. (2)
Use 85% Ethanol, and 15% Glacial acetic acid if the glass surface is
highly contaminated.
When in serious situation, you can also add 1% Hydrofluoric acid.
Attention:
Hydrofluoric acid is corrosive, irritant to human skin, wearing mask
and gloves is necessary to protect workers. (3)
Make sure to clean completely the dirt, oil stain, Anti-mildew agent,
etc. on glass surface. Any other questions please feel free to contact us.
ALL RIGHT RESERVED BY CNC INTERLAYER TECH :
(Product 1. ) Ethylene Vinyl Acetate EVA Interlayer Film for Safety
Laminated Glass
(Product 2.) China Solar Ethylene Vinyl Acetate EVA Film for Solar
Panel Encapsulation
(Product 3.) China Smart Switchable Film for Privacy Glass, Smart Glass
(4)Web:
www.cncnext.com/
www.evafilms.com
(5)Contact Us:
cnc2@cncnext.com
/
benext77@hotmail.com
/
benext77@gmail.com
EVAFORCE® MENU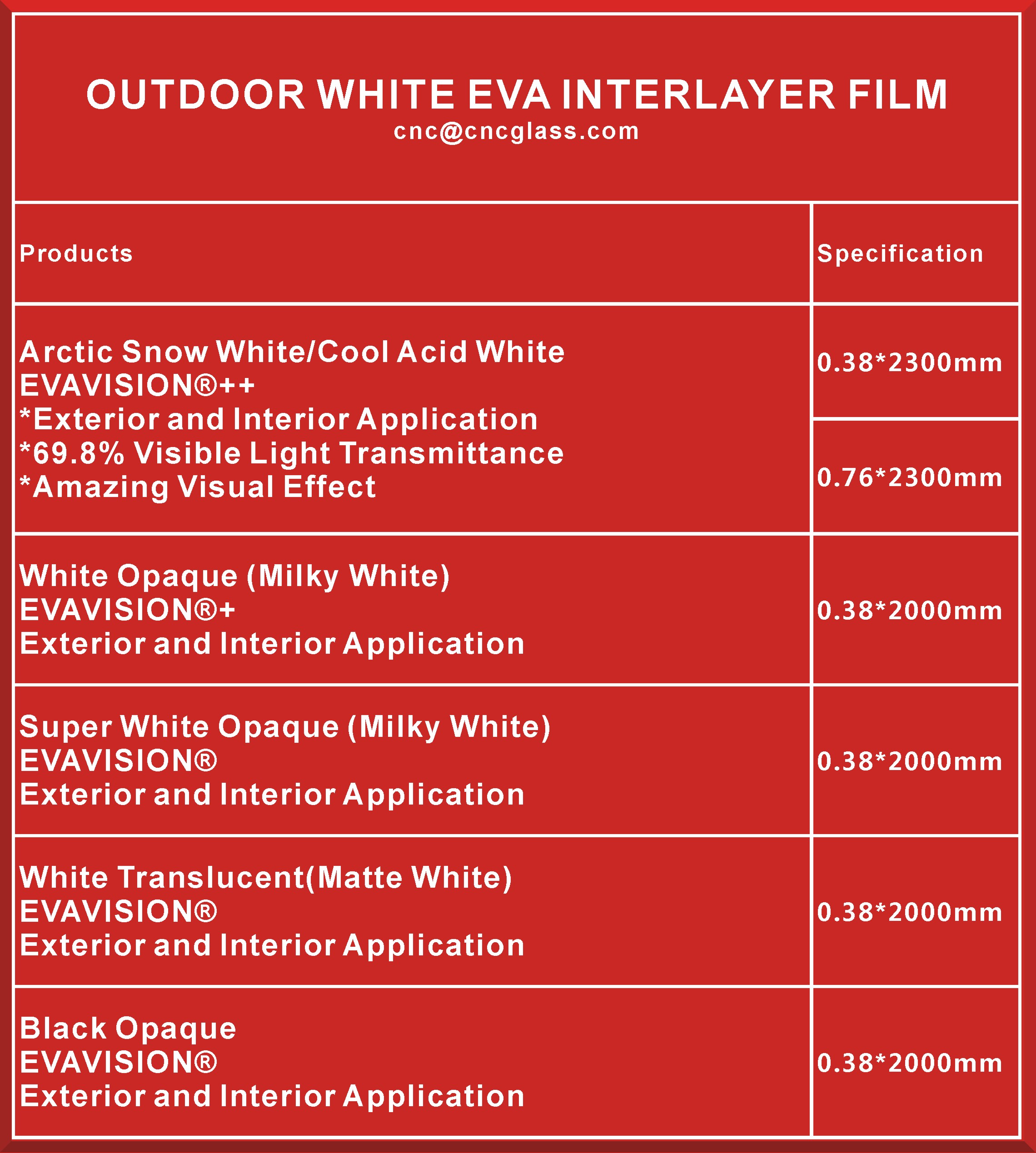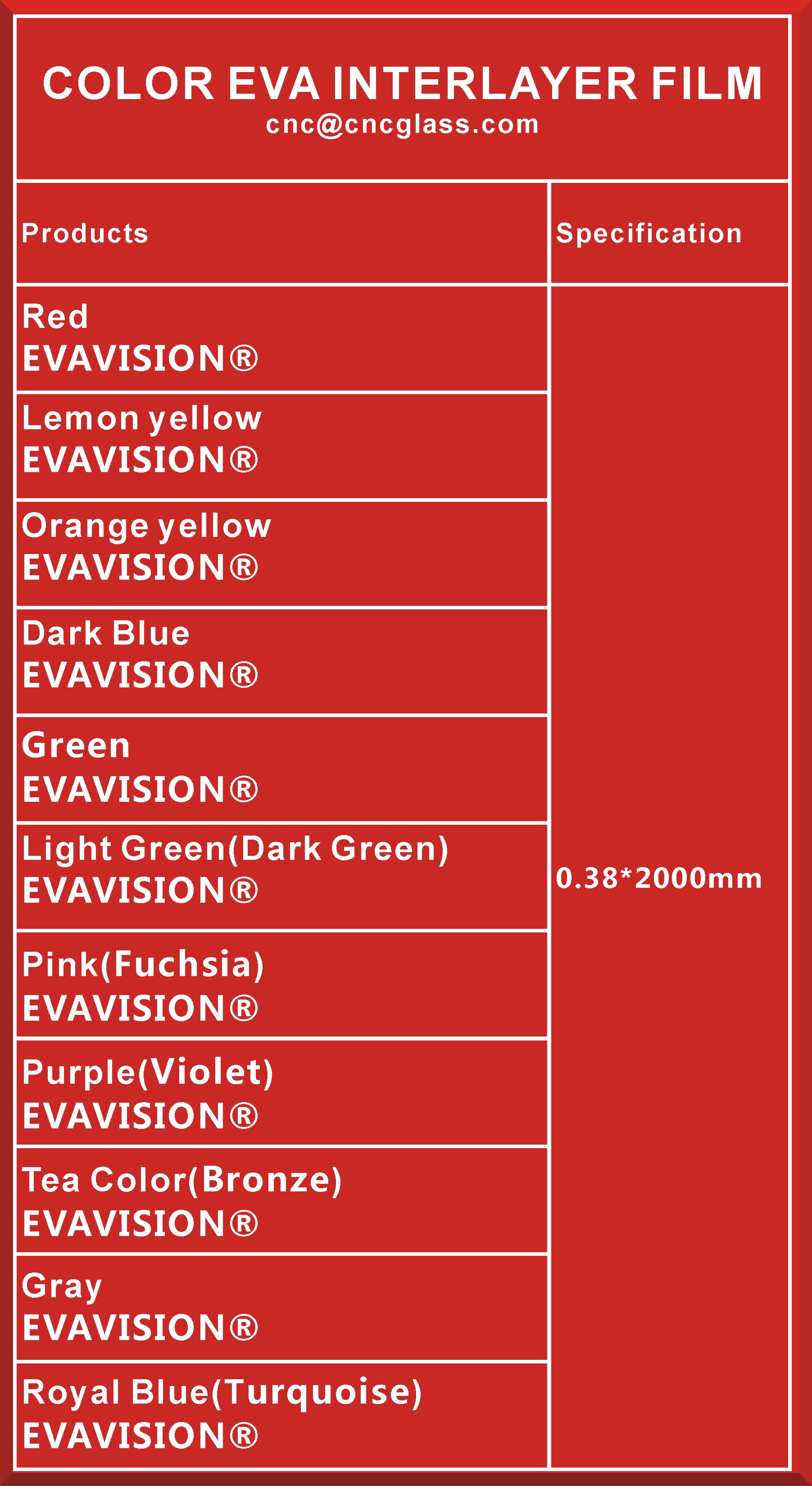 EVA Film for Laminated Glass